I made the decision today, earlier than anticipated, to pull out of Facebook, and I want to explain why, and what my plans are for promotion going forward.
Ever since I signed up CC Thornley as a page to FB, we've had nothing but issues. Here are the key ones.

1. Paying for ads.
We have paid for an ad twice on FB. It was a huge mistake. Way back in the day, when they brought in pay-to-share, we tried it out. We paid $5 and overnight got 400 followers. Amazing!!
ALL of these new fans were from Korea. Every single one of them. Within one month, ALL of those profiles had disappeared. We paid FB $5 to give us 400 fake likes from bot profiles for one month. Technically we got what was offered by FB. We got more "likes." Great.
The second time was to promote a great folk musician coming to Tasmania. this was sometime later, and now their model had changed. We could no longer pay directly for "likes." Instead, we had to pay FB for the privilege of sharing our posts to our own friends. I spent around $25 for a week's worth of sharing one post. FB would post it in "target groups" twice a day for 7 days. At the end of that period, FB did not cancel the ad like I had signed up for it to do, very clearly, in the contract. FB kept charging us for an ad regarding a specific date, long after that date passed.
There was NO WAY to change this, no way to dispute it, or fix the error. I even went so far as to call the ACCC. They did not care. I actually had to cancel my card, and to this day, FB is STILL trying to charge us for the ad.
That was in 2015.

Needless to say, I swore off ever giving FB money again.
The problem is, the amount of effort you have to put in to get just the smallest amount of promotion is immense. Basically, if I want, say, 10 engagements with a post, I have to post it on every page I run (They are CC, BSoT and Wolfe & Thorn, as well as my personal page, ) multiple times. I have to also post it directly to friends who will let me. I also have a huge list of "target groups" that I post everything on. Curiously, on all the Australian pages – that is every single one, we get ZERO engagement. We get completely ignored by the music community. We get way more engagement from the UK & US groups. For the average band poster I put up, there's anything from 30-60mins making it, depending on how inpsired or complex I wanna make it, then I have to do the posting. That takes up to two hours. For EVERY post. For ZERO engagement.
So the moral of tha story is, either pay & get ripped off, or don't pay and get buried.
2. The Community
For a very long time now it's been very obvious that FB is clearly biased to Right Wing groups, especially American ones. My first ban was pointing out to a Muslim hate group page that their calling for Muslim children to be burnt alive was unAmerican. I got a week ban for attacking a minority group. Americans. What was i doing on the Muslim hate page? It was in my feed, suggested to me. For some weird reason. I've also been banned for posting a FB page for a Cafe I liked. It was "prohibited content."
Apart from my small circle of friends, the vast amount of the FB community are racist, hate-mongering, extremely ignorant, wildly hypocritical. This is because a normal person will have one account. A hard core Right Wing Nut Job will have 30 accounts. See: Angus Taylor, Will Hodgman's LNP staffers, Craig Kelly, Jeff Kennett etc etc. These guys do this as a matter of course, and FB not only does nothing about, it actively encourages these people to use FB and to do it in this way. The LNP was busted in the last election in Tasmania, red-handed, doing exactly this as part of its primary campaign strategy. They buy staffers a bunch of disposable phones, they set up FB accounts and start hijacking pages. An avalanche of RWNJ's is really just 2 or 3, but because of multiple accounts, they seem like hundreds. And FB knows they do this, they were busted doing this, and FB did nothing at all.
But that's not our "target group." In fact, these are the members of the FB community we try and avoid. It's a bit hard when most FB users are them though.
Not only is the bulk of the FB community fake RWNJ profiles, but there is a huge number of extremely sensitive people, like the guy that reproted me for disagreeing with burning Muslim children, these guys will spam the shit out that report button, and FB will act on that report immediately. If you are left-leaning and complain about such threats, nothing will happen. FB knows who their "target group" is.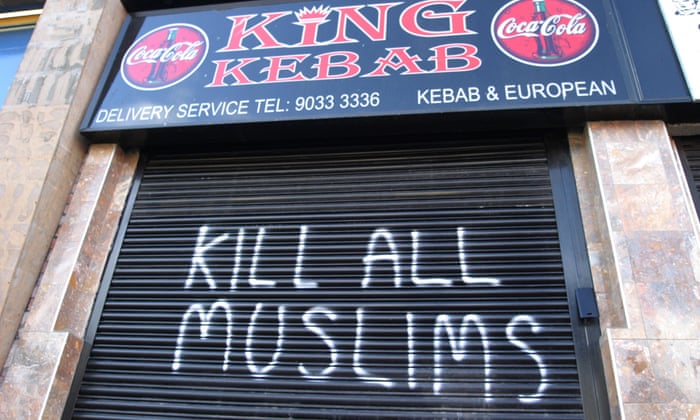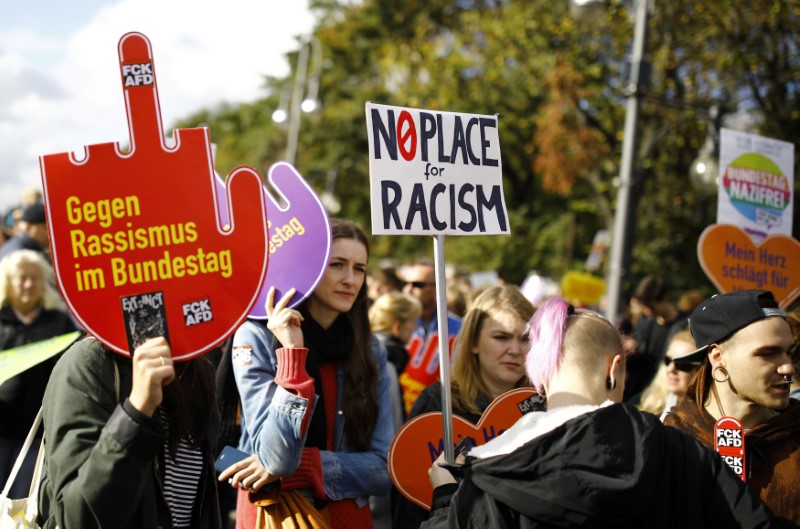 3. The name.
Years ago I set up the CC Thornley page. CC Thornley IS my real, actual name. It's on my birth certificate, my license. It's my name. When i set up the page, I did it on my old profile, that, a few years later, for all the reasons above regarding the community and dodgy business rip-offs, I left FB, but kept the CC page going. But I still needed to have an account to post to the page. FB would not let me use my old profile to do this, so I had to make a fake one. Someone reported that, the profile got banned, so I made another one.

(Was going to post an image of the CC FB page here, BUT FB WON'T ALLOW IT!!!)

Because I had the CC page, FB refused to accept it was my name. So I signed up with Miranda Boutros Jerk Salad, and just to see what would happen, I put my gender as female. (What happened when I did that is another, very interesting story about how women and men are treated VERY differently online.) Miranda got reported as a fake profile after 6 months. So I signed up again, as Estrogenia Gruntfuddock. Each of these names checked out as real by FB, whereas my REAL, GENUINE, PROVABLE, BONA FIDE name, was not! I would log in, post on the CC page, and log out. Eventually I got fed up, and bailed. There's a lot of reasons I did this, and I'll go in to it later. Point being, FB offered me nothing as a musician, or as user. It was dodgy, difficult and toxic.
Years later I went to the Conservatorium and I was forced to re-sign back up with FB because it is how the Con organized ensemble group chats. I hated doing this. I chose the Carl Thorn name, because it was closest to CC Thornley. About every week I did a post explaining that my name was not Carl Thorn, but CC Thornley, because people were booking me to play as Carl Thorn.
What does this tell me?
It tells me that even though I had a professional music page, NOBODY engaged with it. Even though they were booking from the Carl Thorn page, they did not even engage with the regular posts explaining NOT TO BOOK ME AS CARL THORN, why things were the way they were, including links to my website, FB page, bandcamp etc.
Completely 100% ignored.
This has been an ongoing, never ending head ache, and there is NOTHING I can do to solve it. I signed up very early with the CC page. Around the time Myspace went kaput. And signing up as a musician/music page was a BIG mistake. FB refuses to accept any ID regarding my name. I cannot change it. So I live in Limbo, waiting for the next cancellation due to having a fake name. There is NO ONE I can contact about this, there is no way to fix it. Since Myspace. That's how long it's been going on.

4. Suicide by Facebook
Here's the really, really weird thing. Everybody, and I mean EVERYBODY uses FB. For some people the experience of the internet begins and ends with FB. There is nothing outside of FB, and anything they need is gotten via FB, no matter what it is. All their apps are linked in to it, every search they do on a business is done via FB. It is the be-all and end-all of being online.
And yet, NO ONE uses FB. No one engages with posts, no one reads the articles.
Let me explain what I mean.
The very first thing we get told by the venue we're gigging at is "make a FB event and share it!!" Which we duly do. We make a pretty pic, put all the details in, and post it. We attach the venue as a co-host.
What happens next is…….nothing. The venue ignores it. They don't accept the co-host. (They asked us for this, remember.) We try to post on their page. If it needs approval, it usually doesn't get it. It doesn't get rejected. Just ignored. If it DOES make it to the page, the punters ignore it. We post on our pages. They get buried. We tag fans and friends in the event. It gets ignored.
Why do we have to engage with a toxic profile that no one engages with, but everyone is on, and refuse to use anything else?
"When are you guys playing next? You have to post it on FB!" I hear this ALL THE TIME. We do post on FB. Every gig, multiple times.
What difference does it make?
There's a perception that is we aren't on FB, we're invisible. And to a degree, it's correct. For a long time I have felt the pressure of FB. We have no other alternative than to use it.
However, we're actually invisible when we're ON Facebook.
I have to ask myself the following questions:
– Is it worth it? Is the amount of time I give to FB promoting events getting a result? Is it worth spending two hours spamming a poster to get one or two likes.
– Is it making me happy? Hell no. I hate it. I hate the algorithms that put shit in my feed. I hate the fact that right wing idiots can spend what is loose change to them, but actually the cost of a house to me, to put their propaganda crap in my feed when I know very well it's all lies. I hate it with a passion. I hate it the same way I hate Kochie and the Morning TV crew. Like I hate listening to Tradie Radio.

I could really go on, but why bother? I have decided to cancel FB today. I am done with it. So if you see a post on those FB pages, it ain't me. From now on, everything I do will be on this site, and soon it will be migrated to a new website. But that's the way things are going to go now. The amount of work I put in for the return is ridiculous.